Arjun Pennathur, MD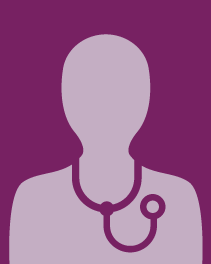 Specialty:

Surgery

Secondary Specialty:

Thoracic Surgery

Board Certifications:

Surgery, Surgical Critical Care, Thoracic and Cardiac Surgery

Education:

MD, Tirunelveli Medical College, Tamilnadu, India

Residency:

Medical College of Georgia, Augusta, GA University of Nevada School of Medicine, Reno, NV

Fellowships:

Johns Hopkins University School of Medicine, Baltimore, MD University Hospital of Cleveland/Case Western, Cleveland, OH Massachusetts General Hospital, Boston, MA University of Pittsburgh School of Medicine, Pittsburgh, PA

Languages:

Tamil
Biography
Arjun Pennathur, MD, FACS, is associate professor of surgery and Sampson Family professor in thoracic surgical oncology in the Department of Cardiothoracic Surgery at the University of Pittsburgh School of Medicine. He specializes in thoracic surgery, thoracic oncology, and minimally invasive thoracic surgery.

Dr. Pennathur is board-certified in general surgery, surgical critical care, and thoracic surgery. After being awarded the National Merit Scholarship, Dr. Arjun Pennathur completed his undergraduate education at St. Xavier's College and received his medical degree at Tirunelveli Medical College, at Madurai University in Tamilnadu, India. He completed general surgery training at Massachusetts General Hospital and Harvard Medical School in Boston and the University of Nevada in Reno. Dr. Pennathur subsequently worked as a staff surgeon at the VA / US Airforce Base Hospital. He then completed his surgical critical care residency at Johns Hopkins, cardiothoracic surgery training at University of Georgia in Athens, and advanced training in thoracic oncology, lung transplantation, and minimally invasive thoracic surgery at Vanderbilt University in Nashville and the University of Pittsburgh.

Dr. Pennathur's clinical interests include all aspects of thoracic surgery including thoracic malignancies. Before joining the University of Pittsburgh more than a decade ago, he previously held faculty positions at Johns Hopkins and Vanderbilt. Dr. Pennathur has made major contributions in thoracic surgery, in translational research, and in clinical investigations for treatment of thoracic malignancies including esophageal cancer and lung cancer. In addition, he has contributed extensively to medical literature with over 250 publications, including over 100 original articles, more than 130 abstracts, 15 book chapters, and has co-edited a thoracic surgery textbook. He has been a principal investigator or co-investigator on numerous IRB approved protocols, and on several NIH and industry funded grants. Dr. Pennathur also received an NIH award for Distinguished Accomplishments in the Biomedical Sciences.