Adam Scott Kanter, MD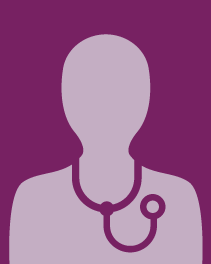 Specialty:

Neurosurgery

Secondary Specialty:

Minimally Invasive Surgery Bloodless Medicine

Board Certifications:

Neurological Surgery

Education:

MD, University of Vermont College of Medicine, Burlington, VT

Residency:

University of Virginia Medical School, Charlottesville, VA

Fellowships:

University of California at San Francisco, San Francisco, CA Auckland City Hospital, Auckland,

Affiliations:

UPMC Shadyside UPMC Presbyterian UPMC St Margaret UPMC Passavant
Biography
Adam S. Kanter, MD, is an assistant professor in the Department of Neurological Surgery, the co-director of the Neurosurgical Biomechanics Research Laboratory, and the director of the Minimally Invasive Spine Program. Dr. Kanter specializes in neurologic surgery, specifically, minimally invasive spine surgery, artificial disc surgery, degenerative spine disease, spinal tumors, and scoliosis.
Dr. Kanter received an undergraduate degree from the University of Massachusetts at Amherst in neuroscience and psychology. He then completed a Masters of Science at Boston University School of Medicine, and received a medical degree from University of Vermont College of Medicine. Dr. Kanter completed a residency in neurological surgery at the University of Virginia, Department of Neurosurgery. He also completed two fellowships, the first in neurological surgery at Auckland Hospital, Department of Neurosurgery in New Zealand; and the second in spine surgery at the University of California, Department of Neurosurgery in San Francisco.
Dr. Kanter is a member of professional organizations, such as the Society of Minimally Invasive Spine Surgeons, Society of Lateral Access Surgeons, American Association of Neurological Surgeons, Congress of Neurological Surgeons, Pennsylvania Medical Society, North American Spine Society, and the AANS/CNS Section on Disorders of the Spine and Peripheral Nerves. He also maintains research interests in stem cell therapy for spinal cord and disc regeneration.