Heath Devin Skinner, MD, PhD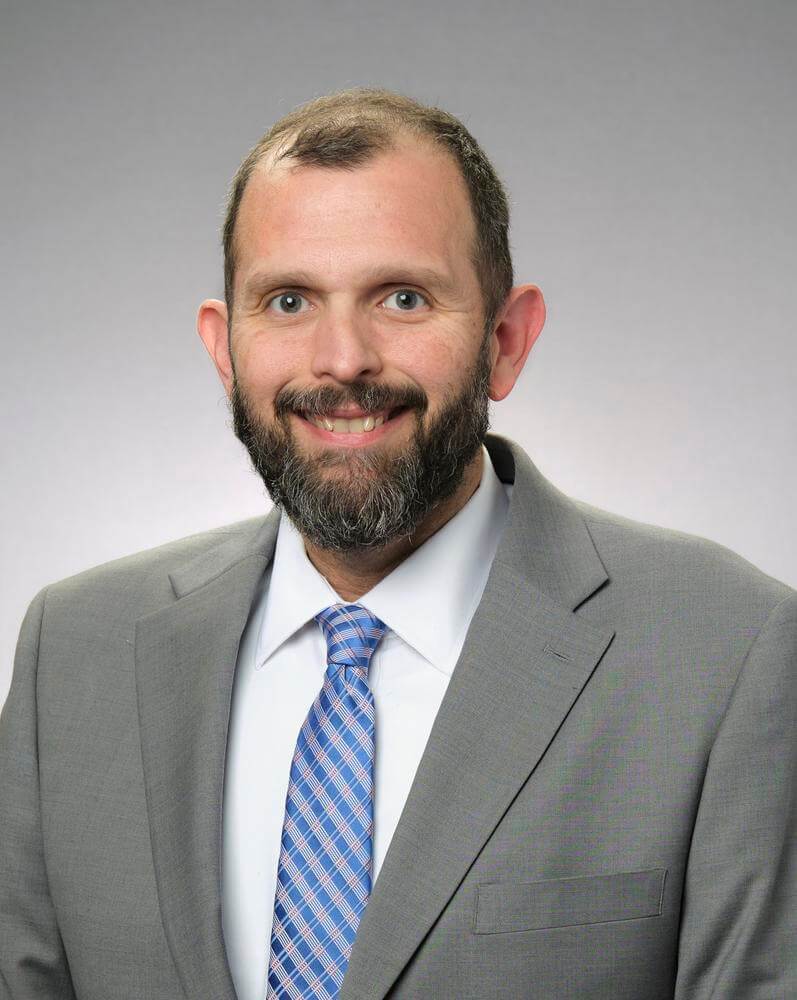 Specialty:

Radiation Oncology

Board Certifications:

Radiation Oncology

Education:

MD, West Virginia University School of Medicine, Morgantown, WV

Residency:

University of Texas MD Anderson Cancer Center, Houston, TX

Affiliations:

UPMC Magee-Womens Hospital UPMC Mercy UPMC Presbyterian UPMC McKeesport UPMC Shadyside UPMC St Margaret UPMC Passavant

Languages:

French
Spanish
Biography
Heath D. Skinner, MD, PhD, is a visiting associate professor at the UPMC Hillman Cancer Center, specializing in the study and treatment of head and neck and lung cancer. Dr. Skinner maintains an active, translational research laboratory focused upon identifying novel, clinically targetable biomarkers of resistance to radiation. His group utilizes "big data" approaches to clinical specimens as well as in vivo screening techniques to generate novel targets for study. These targets are then further investigated in vitro, to elicit insights regarding mechanisms of radioresistance. Dr. Skinner's research is designed to generate insights that led to the rational design of clinical trials using agents that are currently under investigation to minimize the time from bench to bedside.
Dr. Skinner is board-certified in radiation oncology as well as physician-science. He completed a combined MD/PhD program at West Virginia University. During that time, Dr. Skinner published 6 manuscripts, received several medical and graduate school-wide awards and a prestigious Scholar-in-Training Award from the AACR for his work. Upon completion of medical school, he began a combined internship and residency in radiation oncology at the University of Texas MD Anderson Cancer Center (MDACC). During his residency, Dr. Skinner was awarded a highly competitive research grant from the American Society for Radiation Oncology (ASTRO) and, in addition, published multiple manuscripts, including a first author publication in Clinical Cancer Research. Specifically, his work focused upon targeting specific classes of TP53 mutation to improve response to radiation, using the common diabetes drug metformin. These studies, along with the work of other researchers, directly led to multiple clinical trials combining radiation with metformin, including two led by Dr. Skinner - NCT02285855 and NRG-LU001. The latter trial, of which Dr, Skinner was one of two PIs, was an international, multi-institutional, randomized trial through the NRG, which completed accrual in late 2016.
Over the course of his career, Dr. Skinner has received eight peer-reviewed grants, including a current R01 (R01CA168485) funding his research. He has published over 85 peer-reviewed articles in journals such as Nature Cell Biology (in press), Cancer Cell, Oncogene, Cancer Research and Clinical Cancer Research. In addition, he has written 6 book chapters and 9 invited reviews and presented over 50 abstracts at national meetings. Dr. Skinner has also been invited to present his work at multiple domestic and international symposia.
In addition to his research, Dr. Skinner is dedicated to providing excellent and compassionate patient care. This dedication is borne out in patient experience measures, with his scores being almost uniformly in the 99th percentile for all categories asked. Moreover, his patients have rated him in the top 1 percent nationally on Clinician and Group Consumer Assessment of Healthcare Providers and Systems (CGCAHPS) measures related to their experience with him in his clinic.