Jeffrey R. Gingrich, MD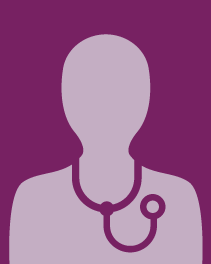 Specialty:

Urology

Secondary Specialty:

Urologic Oncology Urological Surgery

Board Certifications:

Urology

Education:

MD, University of Michigan Medical School, Ann Arbor, MI

Residency:

Duke University School of Medicine, Durham, NC

Fellowships:

Baylor College of Medicine, Houston, TX Duke University School of Medicine, Durham, NC
Biography
Jeffrey R. Gingrich, MD, is a urologist at UPMC CancerCenter, an associate professor of urology at the University of Pittsburgh School of Medicine, and also the chief of urology at the Pittsburgh Veteran Affairs Medical Center. He specializes in all genitourinary cancers, specifically, bladder and prostate cancer. He also has an interest in reconstructive urology, including neobladder reconstruction, and catheterizable urinary diversions.
Dr. Gingrich received an undergraduate degree at Spring Arbor University in Spring Arbor, Mich., and received his medical degree at the University of Michigan Medical School in Ann Arbor, Mich. Dr. Gingrich completed his residency and fellowship in urologic surgery at Duke University Medical Center in Durham, N.C.
Dr. Gingrich is a member of several professional organizations including the American Association for Cancer Research, American Urologic Association, Christian Medical and Dental Society, Northeastern Section of the American Urological Association, Pittsburgh Urologic Association, Society for Basic Urologic Research, American College of Surgeons, and the Pan African Association of Christian Surgeons. He is also involved in expansive clinical trial research, particularly in prostate and bladder cancer.