Joshua T. Rubin, MD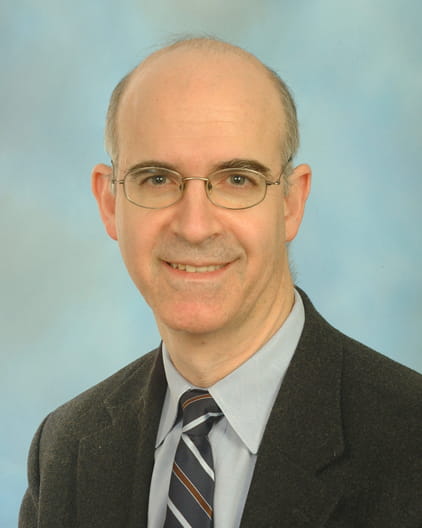 Specialty:

Surgery

Secondary Specialty:

Surgical Oncology Minimally Invasive Surgery

Board Certifications:

Surgery

Education:

MD, George Washington University Medical Center, Washington, DC

Residency:

Beth Israel Deaconess Medical Center, Boston, MA

Fellowships:

Mark O Hatfield Clilnical Research Center, Bethesda, MD Mt Sinai Hospital, Hartford, CT

Affiliations:

UPMC Shadyside UPMC Presbyterian
Biography
Dr. Rubin graduated Cum Laude from the University of Virginia with his degree in Biology and Mathematics in 1974. He proceeded on to George Washington University Medical School where he received his MD in 1979. His post graduate work consists of his internship and residency in surgery at Beth Israel Hospital in Boston, MA, his fellowship in surgery at Mount Sanai Hospital in Hartford, CT, and his fellowships in immunotherapy and surgical oncology at the National Cancer Institute in Bethesda, MD.
Currently, Dr. Rubin is a Professor of Surgery at the University of Pittsburgh and a member of the UPMC Hillman Cancer Center. His most recent memberships in professional and scientific societies include the Society of Alimentary and GI Surgery, the American Society of Gastroenterologic Surgery, and the Pennsylvania Oncologic Society. He has been named one of the "Best Doctors in America" for the northeast region in Oncologic Surgery in 1996, 1999, and 2002.
Dr. Rubin's publications comprise articles, reviews, invited publish papers, book chapters, abstracts, and monographs on a wide array of subjects relating to his expertise. He has been the teacher and/or director of many prestigious courses and has been invited to numerous lectures throughout the country. His past research grants where he was the principal investigator and/or the co-investigator include Development of oil-based therapies for cancer, Cytokine Gene Therapy of Cancer, and Gene Therapy of Cancer.