Stem Cell Transplant (Bone Marrow Transplant) for Blood Cancers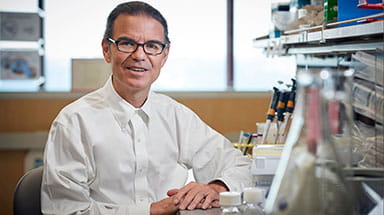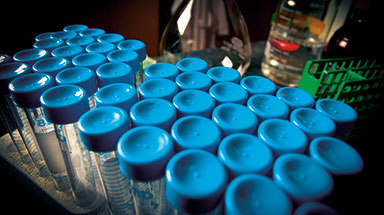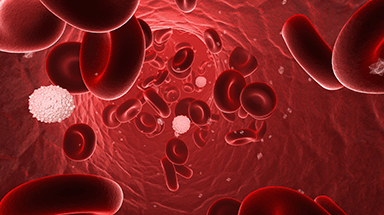 What Is a Stem Cell Transplant?
Stem cell transplant — also called bone marrow transplant — can be effective in treating advanced or recurrent blood cancers, like leukemia and lymphoma.
Stem cells are immature blood cells in the blood or bone marrow.
When a person with blood cancer receives healthy stem cells from a donor, they will make new, healthy blood cells. But — because the cells are from a donor — there's a risk of rejection.
UPMC Hillman Cancer Center takes part in the International Bone Marrow Registry and the Autologous Blood and Marrow Transplant Registry. This provides you with the greatest chance to find a donor match.
Why Choose UPMC for a Stem Cell Transplant?
The Stem Cell Transplantation Program of UPMC Hillman Cancer Center is part of the Mario Lemieux Center for Blood Cancers.
The Lemieux Center is the only place within the UPMC Hillman Cancer Center network where we perform stem cell transplants.
As one of the largest providers of stem cell transplant services in western Pennsylvania, our accredited program:
Has a commitment to advancing stem cell transplant therapies for adults and children with blood and bone cancers.
Offers tailored stem cell transplant treatment on an outpatient or inpatient basis.
Our leaders work closely with experts in the Leukemia and Lymphoma Program of UPMC Hillman Cancer Center, doing about 130 transplants each year.
Contact Us About Stem Cell Transplant for Blood Cancer
To reach the Mario Lemieux Center for Blood Cancers, call 412-864-6600.