Stem Cell Transplant (Bone Marrow Transplant) for Blood Cancers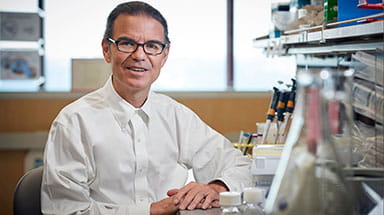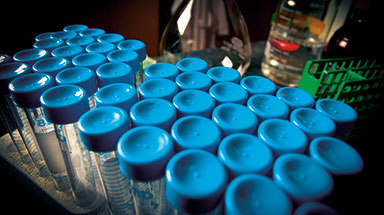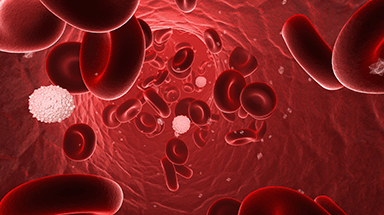 What Is a Stem Cell Transplant?
A stem cell transplant is a procedure in which a patient's blood-forming stem cells are replaced with blood-forming stem cells from a donor's blood or bone marrow. These stem cells grow into all types of blood cells, including:
Red blood cells
White blood cells (or immune cells)
Platelets
Because most blood-forming stem cells live in the bone marrow, stem cell transplants are sometimes called bone marrow transplants. True bone marrow transplants involve harvesting bone marrow from a donor through a needle inserted through a bone, such as the hip bone, while the donor is under general anesthesia.
Almost all stem cell transplants at UPMC are peripheral blood stem cell transplants, in which drugs are used to increase the number of blood-forming stem cells in the blood. Stem cells are then separated out from the blood and collected through a vein. Blood-forming stem cells for transplant may also come from umbilical cord blood donations. For all types of stem cell transplants, purified blood-forming stem cells are delivered into the patient's bloodstream through a blood vessel.
Who Receives Stem Cell Transplants?
Stem cell transplants are used to treat patients whose blood cells are diseased due to inherited conditions or cancer, such as leukemia or lymphoma.
Cancer patients whose blood stem cells have been damaged by radiation or chemotherapy during cancer therapy also receive stem cell transplants.
At UPMC Hillman Cancer Center, we perform stem cell transplants for blood cancer patients who have undergone radiation and/or chemotherapy and for patients with sickle cell disease and aplastic anemia.
How Are Stem Cell Transplants Used to Treat Blood Cancer?
Stem cell transplants are used as part of treatment for advanced or recurrent blood cancers such as leukemia and lymphoma. They may be used to replace blood-forming stem cells that were damaged by chemotherapy or radiation or as a way to introduce new immune cells that are capable of killing a patient's cancer cells. The latter is called the "graft-versus-cancer" effect.
What Are the Types of Stem Cell Transplant?
There are two major types of stem cell transplant:
Autologous transplant — In which stem cells are collected from a patient prior to radiation and/or high dose chemotherapy treatment and then re-introduced into the same patient's blood after treatment.
Allogeneic transplant — In which the patient receives stem cells from a related or unrelated donor who is a close genetic match.
What About Transplant Rejection?
After an allogeneic stem cell transplant, there is a risk that the donor's immune cells (the graft) may attack the recipient's body (the host), causing graft-versus-host disease. To avoid rejection and graft-versus-host disease, it is critical to match a patient to a donor whose blood cells carry similar markers. UPMC Hillman Cancer Center takes part in the International Bone Marrow Registry and your transplant coordinator will work to find the best donor match possible.
Our team of experts is prepared to treat graft-versus-host disease at the Mario Lemieux Center for Blood Cancers. We also run several clinical trials testing a new approach to reduce the risk of graft-versus-host disease and combinations of drugs to treat it.
Are There Other Risks?
During the stem cell transplant process and recovery, recipients of both allogeneic or autologous transplant have suppressed immune systems, leaving them at an increased risk of infection. Transplant recipients may also experience:
Nausea
Pain
Fevers
Gastrointestinal problems
Mouth ulcers
Our experienced team at UPMC Hillman Cancer Center is prepared to manage these and other side effects to help patients recover from the transplant process comfortably.
Members of our transplant-specific infectious disease team also work closely with the rest of stem cell transplant team to monitor and treat patients in cases where infections arise.
We take every precaution to avoid infection, including the use of a dedicated stem cell transplant recovery unit with reverse air flow and a high-efficiency particulate air (HEPA) filtration system to protect patients from pathogens like bacteria and viruses.
Why Choose UPMC for a Stem Cell Transplant?
The Stem Cell Transplantation Program of UPMC Hillman Cancer Center is one of the largest providers of stem cell transplant services in western Pennsylvania, averaging about 130 transplants each year. Our leaders work closely with experts in the Leukemia and Lymphoma Program to deliver comprehensive care at every step of the process.
Part of the Mario Lemieux Center for Blood Cancers, our accredited program is committed to advancing stem cell transplant therapies. We work with the National Cancer Institute's Eastern Cooperative Oncology Group to offer clinical trials of promising new transplant approaches for blood cancer.
We provide inpatient stem cell transplant services at UPMC Shadyside. The state-of-the-art unit includes 28 single-patient rooms optimized for stem cell transplant recovery.
We also offer tailored stem cell transplant treatment, allowing patients to receive some treatments on an outpatient basis.
Contact Us About Stem Cell Transplant for Blood Cancer
To reach the Mario Lemieux Center for Blood Cancers, call 412-864-6600.