UPMC Hillman Cancer Center Awards & Recognition
UPMC Hillman Cancer Center's Commitment to Quality
Our cancer care is recognized by accredited, independent organizations for its quality, consistency, and outcomes of comprehensive cancer care. We are intensely committed to meeting the highest standards of cancer care across all areas of our network.
We are proud of the many distinctions UPMC Hillman Cancer Center, and our partner, the University of Pittsburgh Cancer Institute, the region's only Comprehensive Cancer Center as designated by the National Cancer Institute, have achieved, including accreditation from the American College of Radiation Oncology Practice and Quality Oncology Practice Initiative, as a result of our complete focus on the well-being of our cancer patients.
An unwavering commitment to quality care.
We're on a mission to prevent, treat, and heal cancer. And we are consistently recognized by national, independent oncology care organizations for our high standards of cancer care. At UPMC Hillman Cancer Center, patients come first. We work tirelessly to ensure cancer patient safety and to provide an exceptional level of cancer care.
How does UPMC Hillman Cancer Center measure up?
QOPI Certification

Quality drives successful cancer patient outcomes. QOPI, the Quality Oncology Practice Initiative, recognizes the importance of continuous quality improvement in medical oncology care.
Developed by world-renowned oncologists and quality cancer care experts, this program gives cancer treatment practices the measurement and improvement tools they need to meet nationally accepted oncology standards.
UPMC Hillman Cancer Center is one of the largest cancer treatment networks in the United States — both in number of cancer care sites and geographic area — to apply for and receive QOPI certification.
ACRO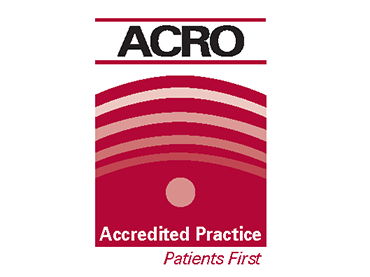 UPMC Hillman Cancer Center is driven to achieve the highest quality standards in radiation therapy. That's where the American College of Radiation Oncology Practice Accreditation (ACRO) comes in. It assures that we're meeting vigorous and nationally accepted standards for cancer patient safety and radiation oncology care.
ACRO accreditation isn't easy to come by. All of our personnel, equipment, and quality assurance and quality control procedures must go through a demanding review process in order to meet specific requirements.
NCI Comprehensive Cancer Center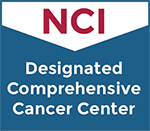 Welcome to cancer care that's judged to be among the best in the nation. We are one of only 47 cancer centers in the United States with a Comprehensive Cancer Center designation by the National Cancer Institute and the only Comprehensive Cancer Center in western Pennsylvania.
What does this Comprehensive Cancer Center designation mean for patients? It gives them access to leading edge cancer treatments and clinical trials, bridging the gap between bench and bedside.
U.S. News and World Report's Best Hospitals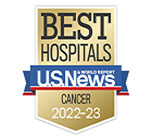 UPMC Presbyterian Shadyside is proud to be nationally ranked for excellence in the specialty category of cancer for 2020-21.
Commission on Cancer (CoC)
The Commission on Cancer (CoC) is a nationally recognized multidisciplinary accreditation program. Accreditation through the ACS Commission on Cancer means that a center meets a national quality standard, establishes a framework for quality, and improves patient care.

The following UPMC hospitals and associated UPMC Hillman Cancer Center sites are accredited with commendation by the American College of Surgeons (AcoS) Commission on Cancer (CoC):
UPMC Altoona, UPMC Hillman Cancer Center Altoona, and UPMC Hillman Cancer Center at John P. Murtha Pavilion
UPMC Magee Womens Hospital and UPMC Hillman Cancer Center at UPMC Magee
UPMC Chautauqua and UPMC Hillman Cancer Center at UPMC Chautauqua
UPMC East and UPMC Hillman Cancer Center, Monroeville
UPMC Hamot and UPMC Hillman Cancer Center, Erie
UPMC Passavant and UPMC Hillman Cancer Center at UPMC Passavant – McCandless and Cranberry locations
UPMC Pinnacle and associated UPMC Hillman Cancer Center locations
UPMC Presbyterian Shadyside and UPMC Hillman Cancer Center flagship facility in Shadyside
UPMC Susquehanna and associated UPMC Hillman Cancer Center locations
UPMC Hillman Cancer Center at Arnold Palmer Pavilion, in partnership with Excela Health Latrobe
UPMC Hillman Cancer Center at St. Clair Hospital
UPMC Hillman Cancer Center Trinity Tony Teramana Medical Oncology in partnership with Trinity Health System